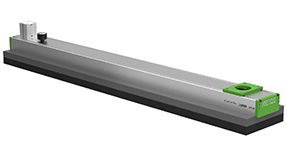 Features
KHVG gripping systems are suitable for handling normally complete layers of sawn timber, heavy planking, raw wood and materials for building, such as bricks.
KHVG systems are prepared for external vacuum generation with side channel blower. Provided with shutter check valve technology with low sensibility to dust.
Applications: Palletizing and handling within packaging, metal, glass and wood industry.