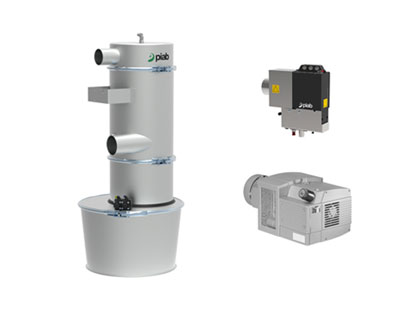 Industrial – piFLOW®i
COAX® Technology is used in the pump. The most energy efficient way to produce vacuum.
The material used is ASTM 304.
piFLOW®i is easy to install and easy to use.
It is ATEX Dust certified.
It has antistatic filter and seals.
piFLOW®i is an cost-effective solution when no hygienic standards are needed, e.g. FDA.