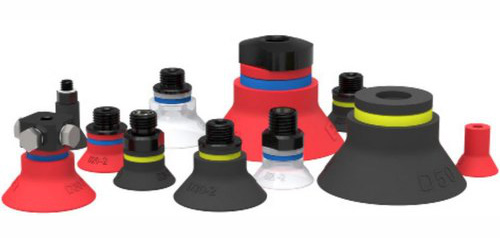 Deep Family (D)
Specifications
Available Suction Cup Diameter : 15 to 50mm
Lifting Force : 98 N Max
Temperature Range : -20 to 200 deg C
Hardness : 30 to 50 Shore A
Available Materials : Chloroprene, Silcon, Silicon FDA.
Special Features
This family is designed for curved and irregular surfaces
Can lift even over corners and edges
FDA Compaint Materials for Food Industries.
Applications
FDA Standard Complaint Applications
High or Low Temperature Application
 The deep cups of food contact materials (FCM) are suitable for handling pralines and confectionery such as chocolates.
Suitable to Handle curved and irregular surface material.